Traditional production is not ideal for living microbes.
Unlike traditional production and delivery methods, 3Bar Biologics' innovative, modular process reduces CapEx, increases output, de-risks the microbe production journey, and accelerates speed-to-market—increasing manufacturing flexibility, production agility, efficiency, and cost-effectiveness.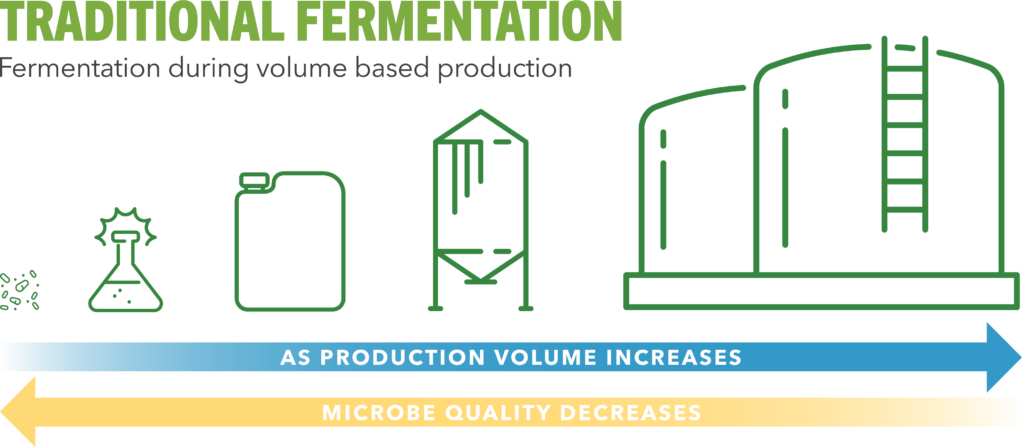 Large-vessel fermentation is costly, difficult to ensure consistency, and often subject to quality pitfalls. Global distribution is logistically challenging. And contamination is inevitable.
We efficiently and cost-effectively manufacture your microbes, increase their shelf life, and help you maintain your label claims—with a repeatable innovative approach.
In production, each microbe gets a self-contained, dedicated module, leading to a reliable manufacturing process, production flexibility, and cost-effectiveness. And we do this in a repeatable and consistent process each time with zero contaminants.
A biomanufacturing "module":
Dedicated to your microbe and its productization
Liquid filling can be located regionally near distribution areas, reducing costs
Produces up to 140,000L/month or over 1M acres/month
Just-in-Time assembly results in minimal lead times and early quality control checks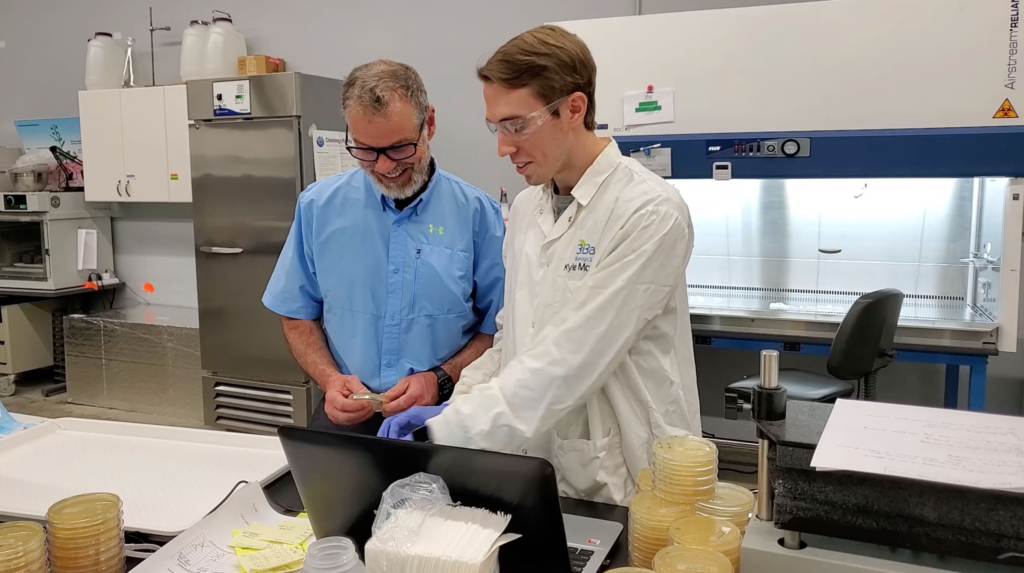 Benefits of our modular approach: Facilitates global distribution Scales easily to meet demand Accomodates a wide range of microbes Manufacturing capacity currently available.
Bio-Supply Chain Solutions
Increased demand? No problem.
Unlike traditional manufacturing and fermentation processes used today, our approach shifts the quality control and lead-time risk to earlier in the supply chain.  That means forecasts can be flexible and orders can be placed closer to application.
Our modular, unitized production process—in which dry microbe formulation is created in advance, and later assembled with liquid—scales easily to match demand, eliminating capacity crunch and minimizing lead times.
Volume pricing available. Currently taking orders. Contact us to reserve your space.