Extend shelf life. Minimize product loss.
Commercial microbial products expire, resulting in a loss of millions of dollars of "tossed" product.
We can increase the shelf life of your current microbe product up to 2 years—saving you millions of dollars in product loss.
3Bar Biologics' LiveMicrobe™ technology and Just-In-Time Activation ensure 100% microbe viability for more consistent performance and farmer satisfaction.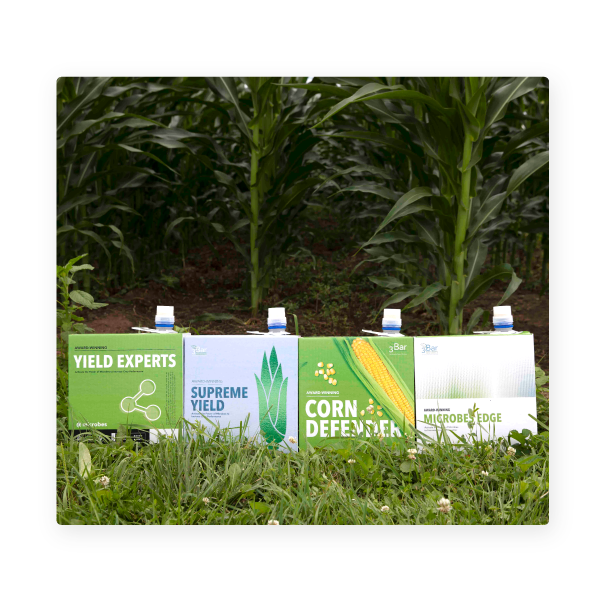 Maintain your product label claims
Deliver more active microbes to farmers' fields
Restore farmers' confidence in your product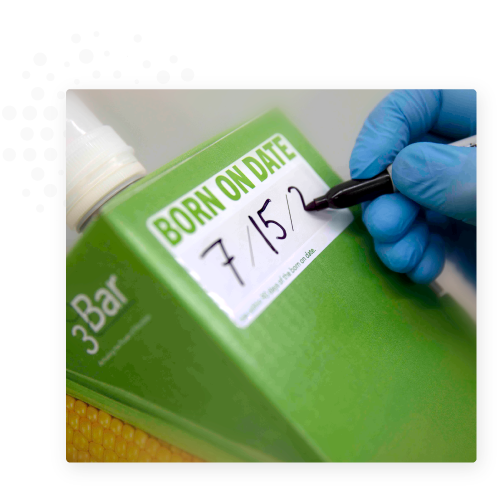 BORN-ON DATE indicates when microbes begin to actively grow from their dormant state, signaling to farmers that their microbes are fresh. Shelf life is extended because activation can be delayed by up to 2 years.
Extend shelf life and minimize product loss.